LED LIGHT CEILING

---
COMPONENT KIT

The LED Light Ceiling transforms any space and produces natural overhead lighting conditions with its 'halo' effect. The fixture suspends from a preexisting ceiling and requires no ground support. This is the perfect solution for upgrading an existing studio or building out a unique project. Also available with Pro Flash lighting.

Large, Powerful Lighting Solution with 22′ diameter aluminum truss frame

High CRI Pro LED Or Pro Flash Lighting provides 400sqft of consistent, color-balanced light

With Flash Lighting call for pricing


With LED Lighting call for pricing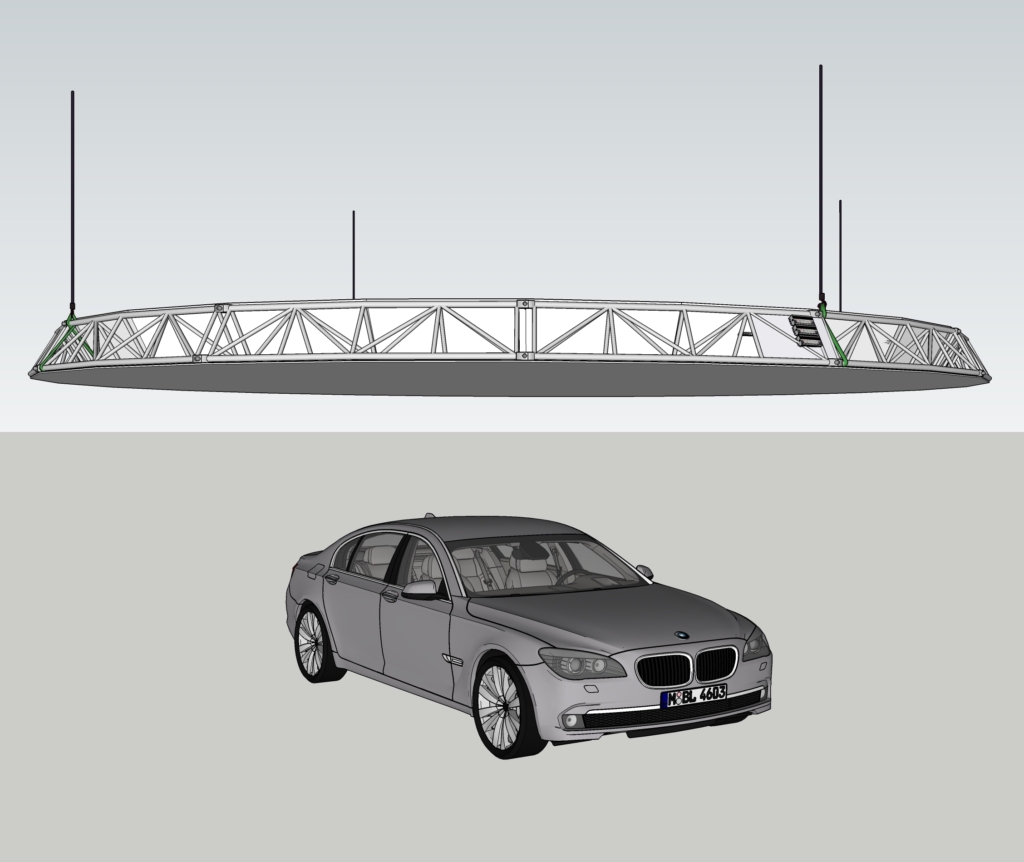 360° TURNTABLE

---
COMPONENT KIT

Designed in Austria, built wherever you need it. This ultra-low profile 360° Turntable offers a rare combination of power, shockingly thin 2.5″ high construction (no scratched undercarriages) and workhorse durability for high volume automotive use.

2.5″ ground height with 5-meter footprint

Austrian-Engineered 360° Turntable using stainless steel, billet aluminum and industrial-grade electrical componentry

Wireless or Wired Control from any device using our Networked Motor Controller or Serial Shot™ software

In-Ground call for pricing


Above Ground call for pricing

TECH PACKAGE

---
COMPONENT KIT

Ditch the camera phone. Fast-track your upgrade to professional DSLR photography with our hand-picked cameras, lenses and digital workstation. Our Serial Shot™ software facilitates wireless photo transfer, auto-crop/edit, inventory upload and more.

Single or dual full frame DSLR cameras and lenses for interior and exterior shooting

Superior detail, color accuracy and light performance (noise)
Delivered with presets and settings optimized specifically for our studios; as easy as point and shoot
Built-in wireless image transfer reduces per-vehicle shooting time
27" Desktop, SSD + 1TB HDD storage

50" standup desk, all cables and a 700W uninterruptible power supply

Dedicated wireless access point allows studios to operate independent of your existing wireless network.
Next-gen 360° spherical camera generates 360° tours of vehicle interiors

Built-in image processing, delivered with presets optimized for Serial Shot™

Wireless photo transfer ready
Mounting hardware covering all makes and models included
Single DSLR Camera call for pricing


Dual DSLR Cameras call for pricing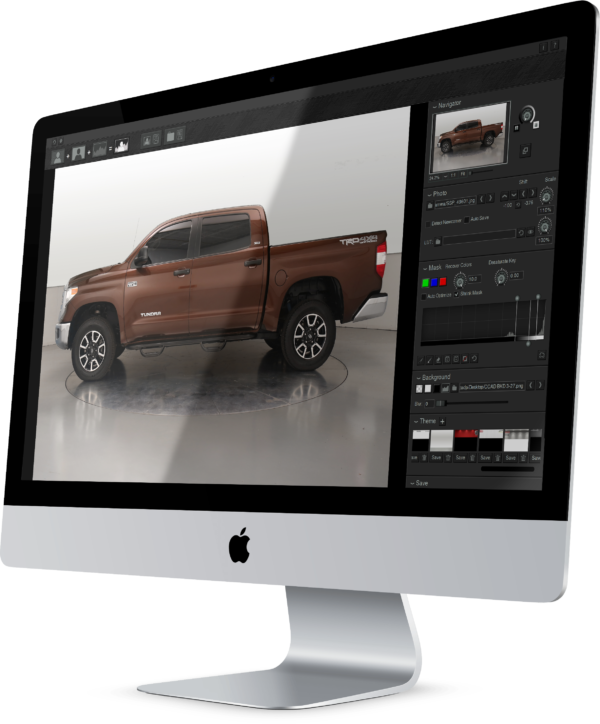 FROM PARKING LOT TO PRO

Yes, you can shoot professional quality photos. You just need the right equipment – and our tech can get you there. Talk to a Pro today about your unique space and needs and we'll help you make the most significant upgrade for your budget.